I'm not really in to Valentine's Day, but I love creating for it. This year I went with a more subtle approach with my design so that instead of the graphics beating you over the head with Valentine's Day, they are more modern and simple with just a hint of the love holiday throughout. As with most of my favorite designs, these happened when I was not really planning to create. I was listening to a good audio book and just playing around on my computer…
Deep Floral is a rich floral sampler of printable planner stickers with a feminine look. The design is not too girly, even with the floral patterns and accents. I purposely stayed away from traditional pinks and bright reds, because again, I want you to be able to use this any time, and not have it scream February or Valentine's Day.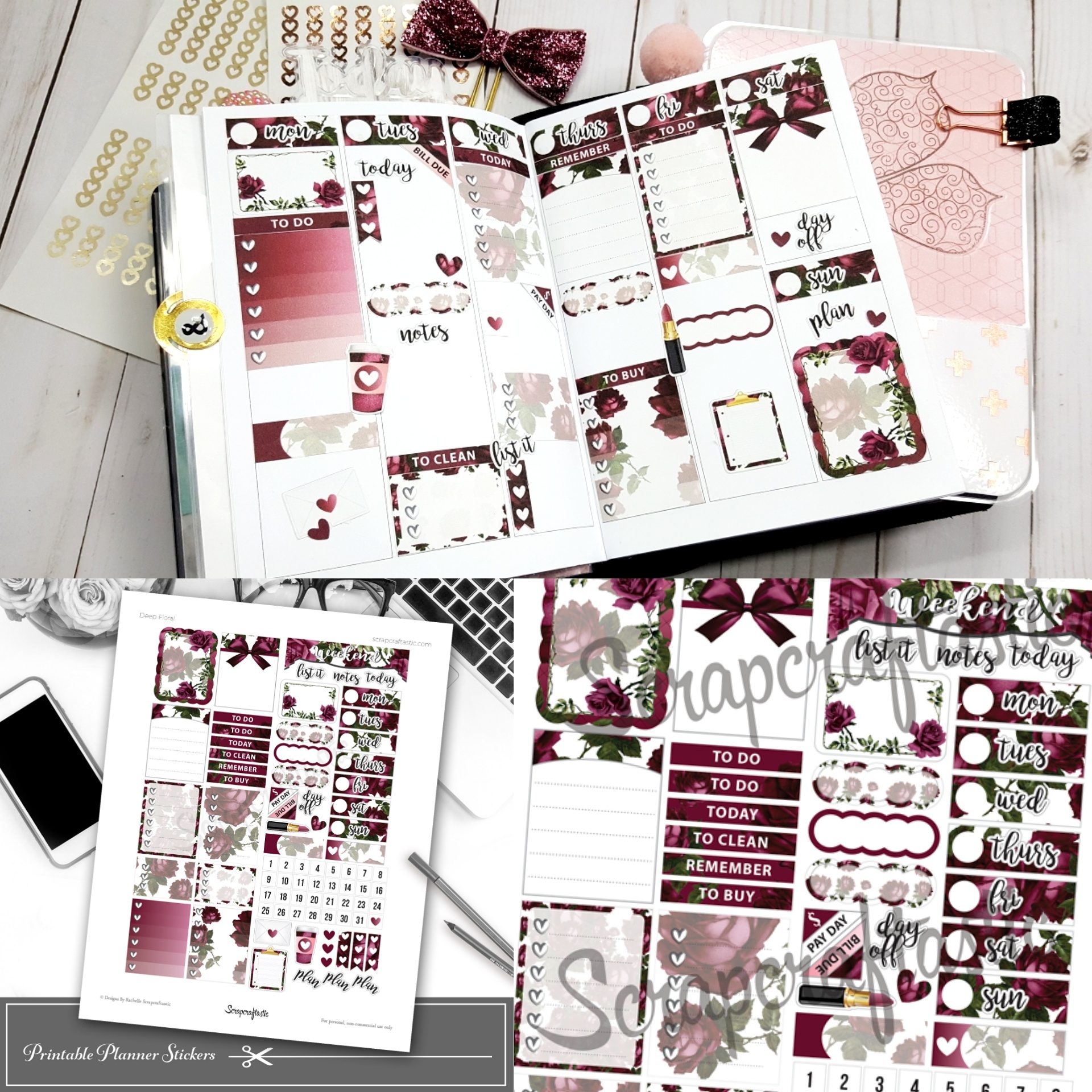 Inspired by a coffee mug I saw in one of the big box stores, I morphed what I saw into a very modern take on traditional Valentine's Day colors. For the planner girl in you, the V Day Printable Planner Sticker Sampler is a more playful and fun color scheme with hearts, lips and lashes.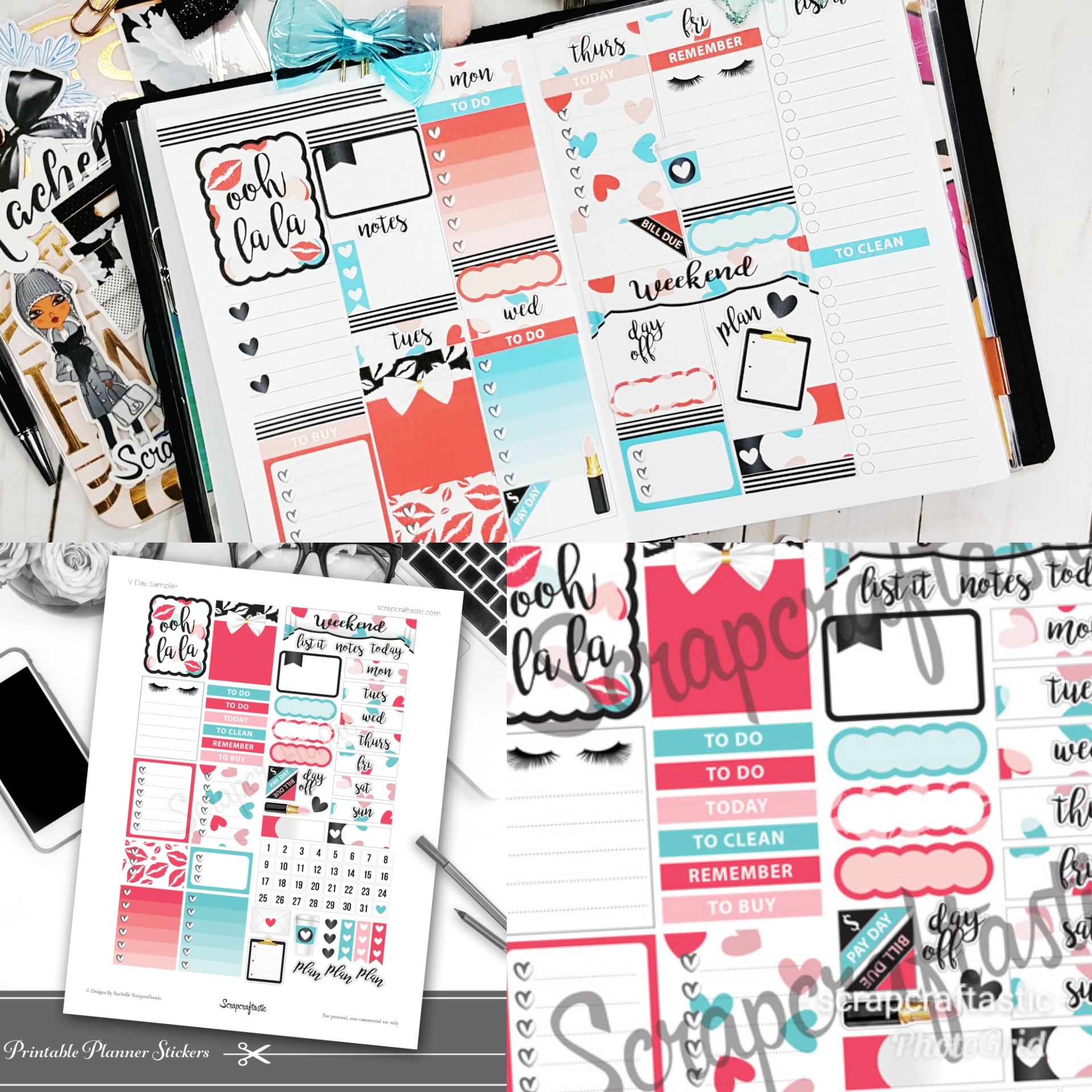 If you are interest in a more traditional Valentine's Day vibe, check out these other sampler sets: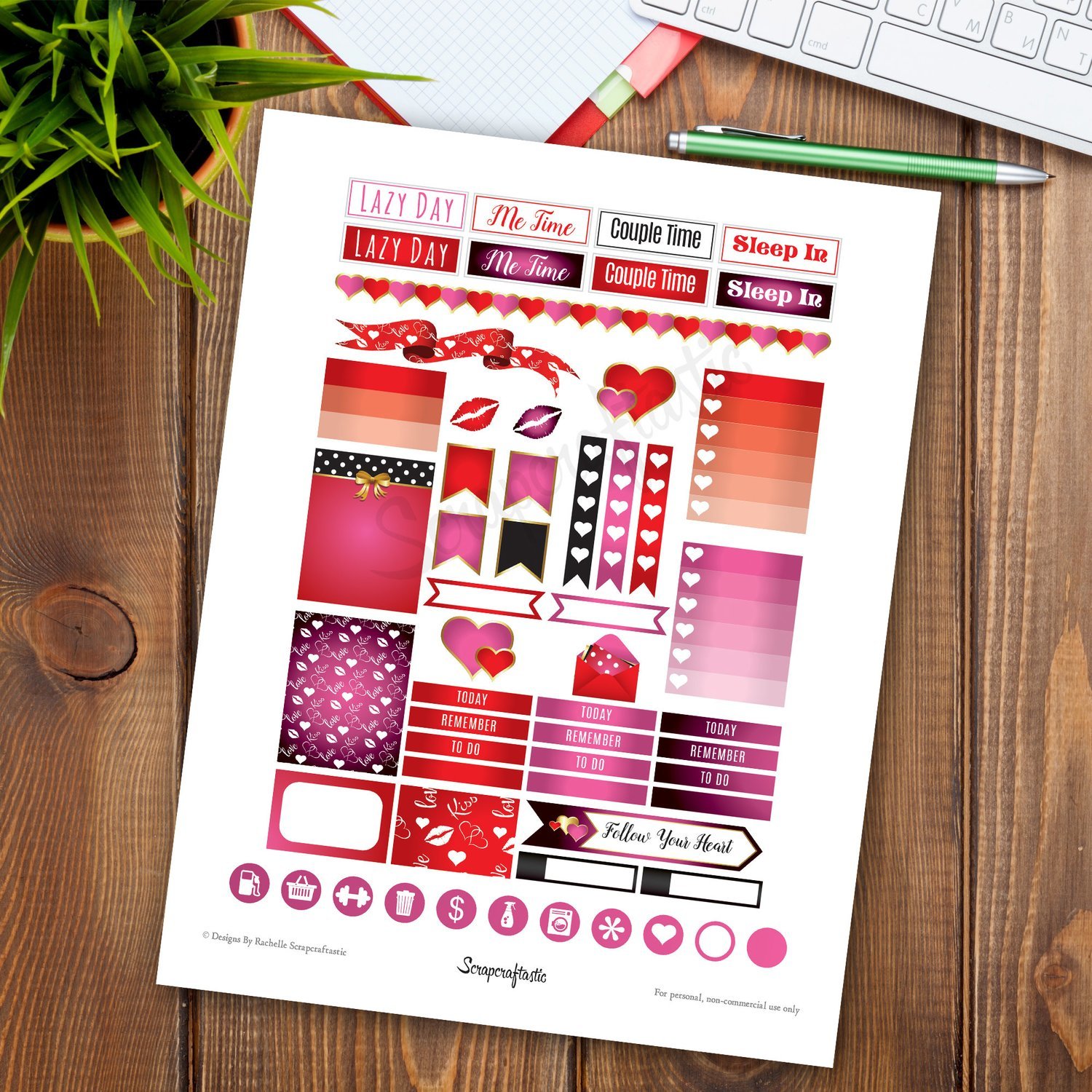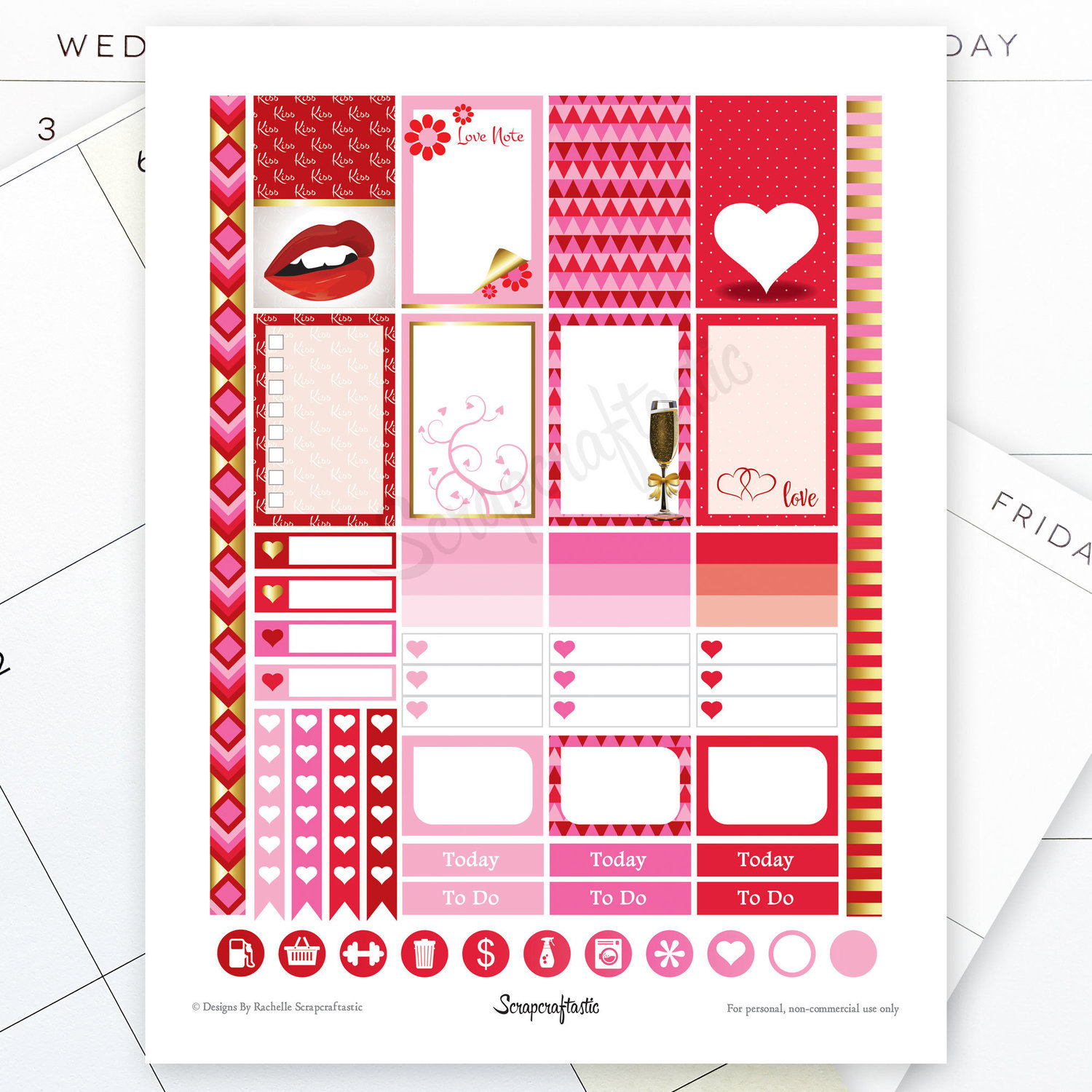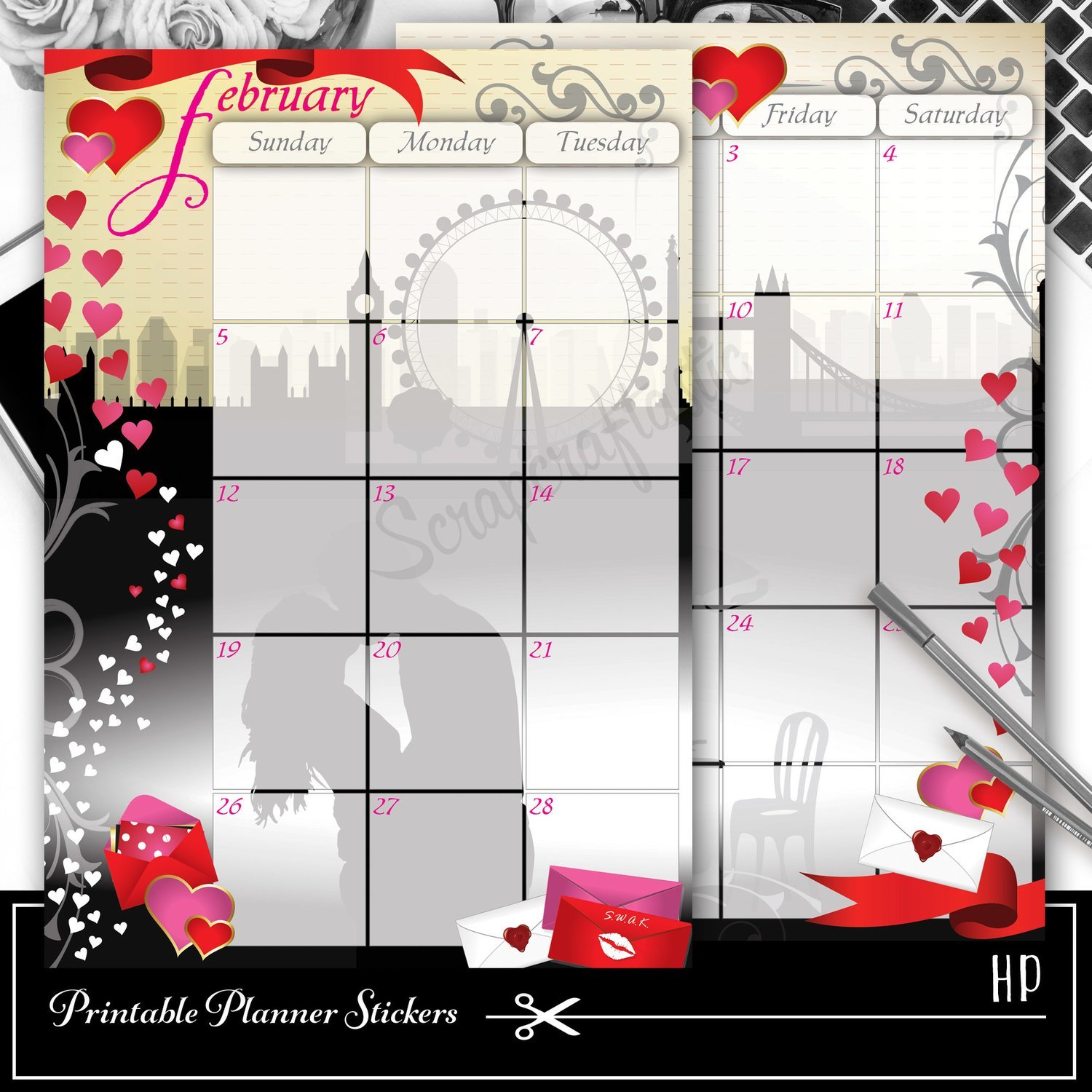 You will find even more Holiday and Seasonal items in the shop here.
Do you decorate your planner for Valentine's Day? Do you prefer traditional or modern? Let me know in the comments below.
Comments
comments