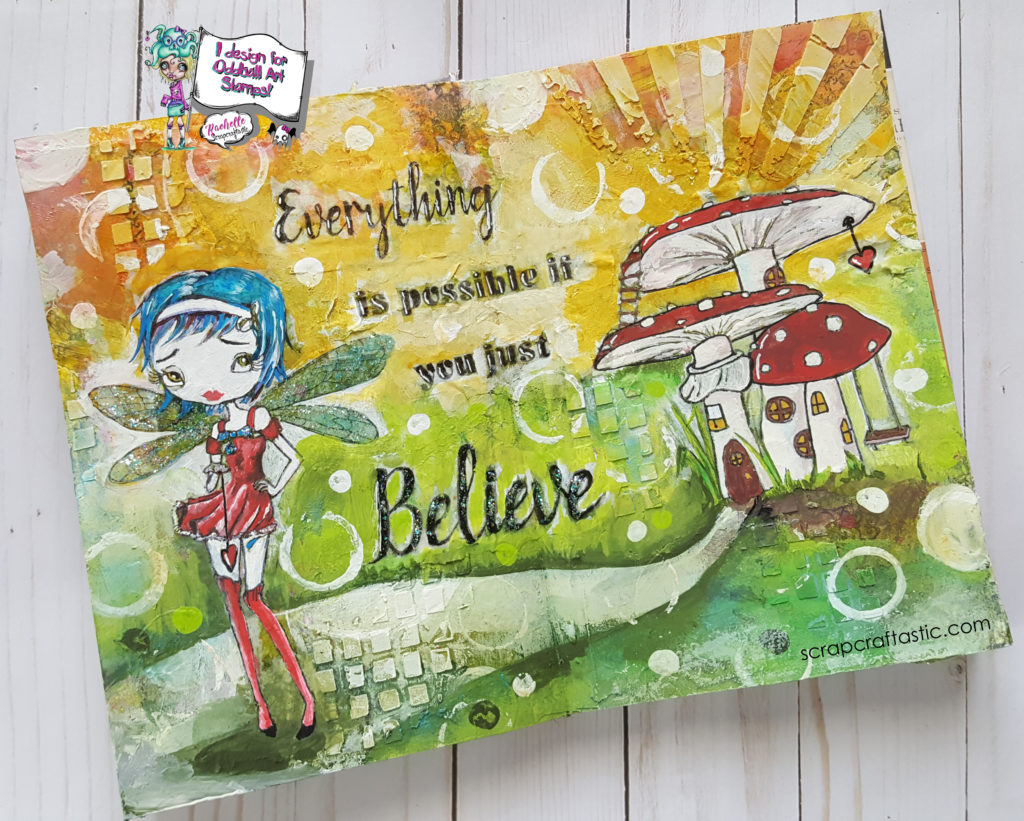 For my mid July 2017 Oddball Art Co. Design Team Project, I did a mixed-media spread in my Art Journal using the two images linked below. See how this journal page came together in the video below.
Digi Stamp Digital Big Eye Fairy Art ~ Sweet Sai the Fairy Image No.167 by Lizzy Love
Digital Stamp Cute Little Whimsical Mushroom Home – Toadstool House No. 1 Image No.309 by Lizzy Love
Don't forget to check out the Oddball Art Co by Lizzy Love shop on Etsy. https://goo.gl/70G9tU
When you make a purchase from the shop be sure to use code DTRACHELLE10 for 10% off your order.
Comments
comments