She's Here! Meet JUNE ROSE!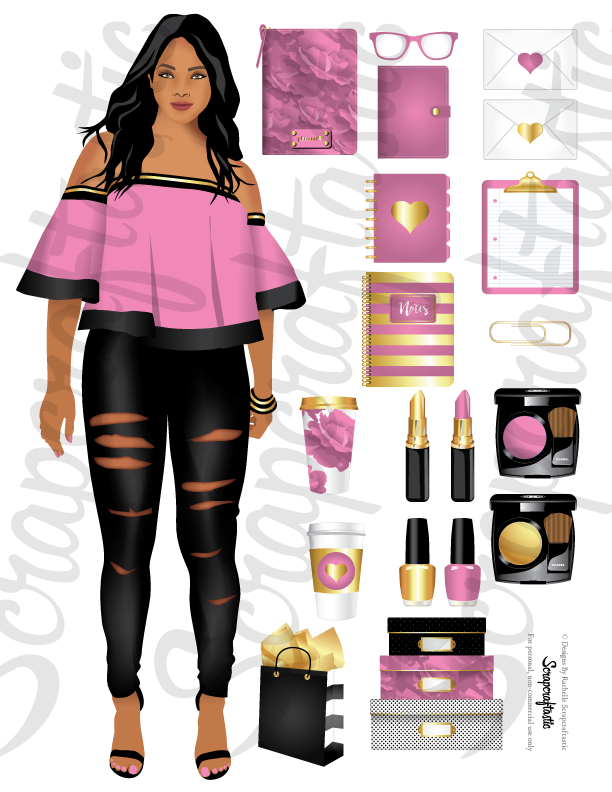 June Rose is the latest addition to the new series of graphics I created for stationery lovers. The original Queen, Augusta Blue, was designed months ago when I was toying with the idea of selling kiss-cut stickers. After so many questions about her, I finally decided to release her as a digital download along with clip art and bonus patterned papers.
June Rose features the Scrapcraftastic signature gold accents in her outfit as well as the clip art pieces and functional printable planner stickers and the decor set. This month there is also a dashboard featuring June Rose. The download includes multiple size versions of the calendar dashboard for Traveler's Notebooks and Binders. For a special touch, print your calendar of vellum. Another tip that I got from my planner friend, if you print your dashboard on cardstock or a quality paper, once the month is over, cut her out and laminate her. She'll make a beautiful accent piece in your planner or notebook.
The June Rose line is available below.
Comments
comments