I chose Whimsical Big Eye Mermaid Digital Stamp – Melody the Mermaid Image No.321 by Lizzy Love to work with for the July 1, 2017 Oddball Art Co Design Team Project.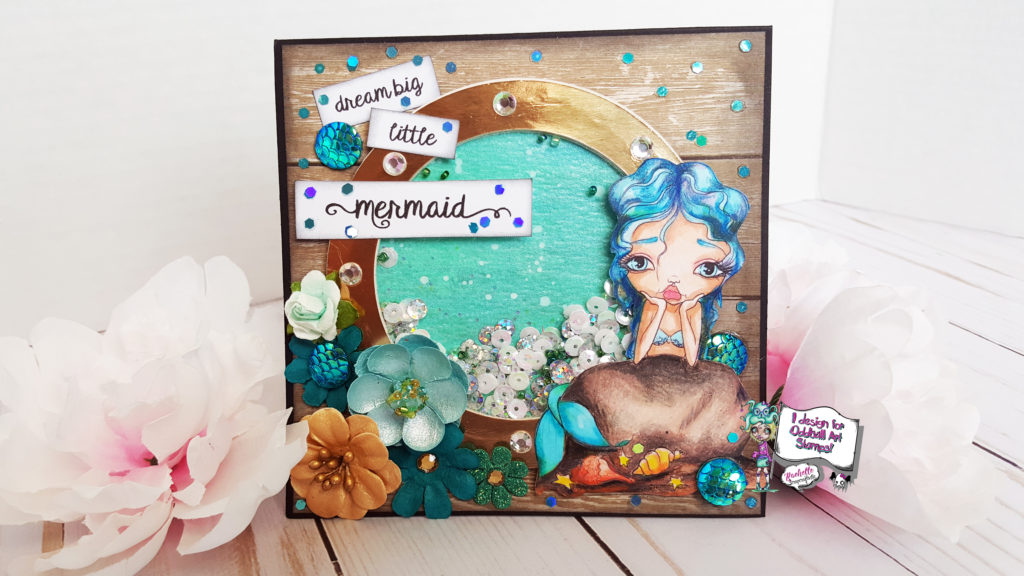 Because I'm still on the mermaid craze, I went with another shaker card for my design team project. I started with one idea in mind for the design of the front of the card, and once I started adding the shaker contents, I changed my mind and created a different base for the shaker. I cut rings with several layers of 110lb cardstock and glued them together along with the Duralar and another ring using gold foil poster board from dollar tree. I glued all of those layers together to create a blingy porthole.
Watch it all happen and get a close up view of the finished card in the video below.
Don't forget to check out the Oddball Art Co by Lizzy Love shop on Etsy here. When you make a purchase from the shop be sure to use code DTRACHELLE10 for 10% off your order.
Comments
comments