I'm still very excited about being on the Oddball Design Team, and even more thrilled to share my first DT project with you. Don't Look Back is a mixed media 5″ x 5″ note card with the quote "Don't Look Back Your Not Going That Way" as the sentiment.  I chose to use Creepy Cute Girl Digital Stamp – Dread Head Image No.359 by Lizzy Love and colored her using Copic Markers.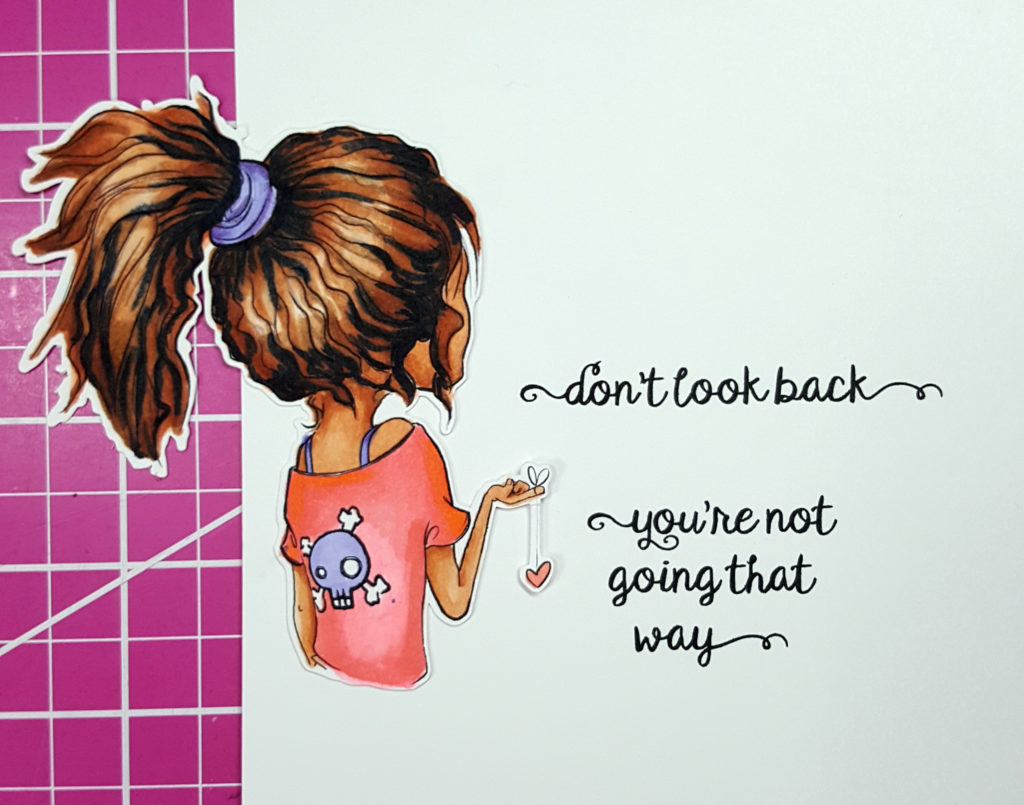 A few features of the card include, a mock shaker window, black enamel dot, glossy accented and shimmering black hearts. I added a little black and gold paint splatter to bring out the background and kept the inside very simple with a very light colored scrapbooking card stock that had a peachy watercolor wash.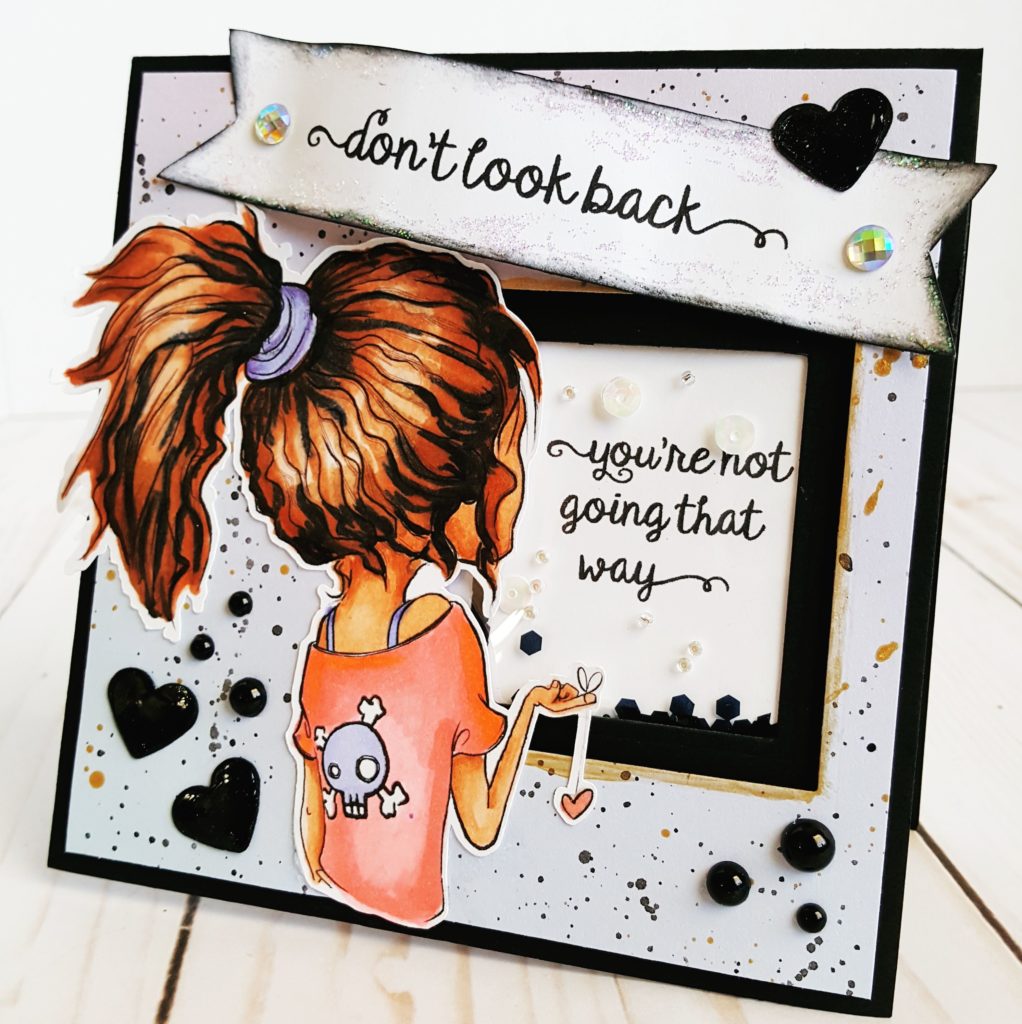 To see how the card came together, check out the video below. Don't forget to check out the Oddball Art Co by Lizzy Love shop on Etsy here. When you make a purchase from the shop be sure to use code DTRACHELLE10 for 10% off your order.
Comments
comments