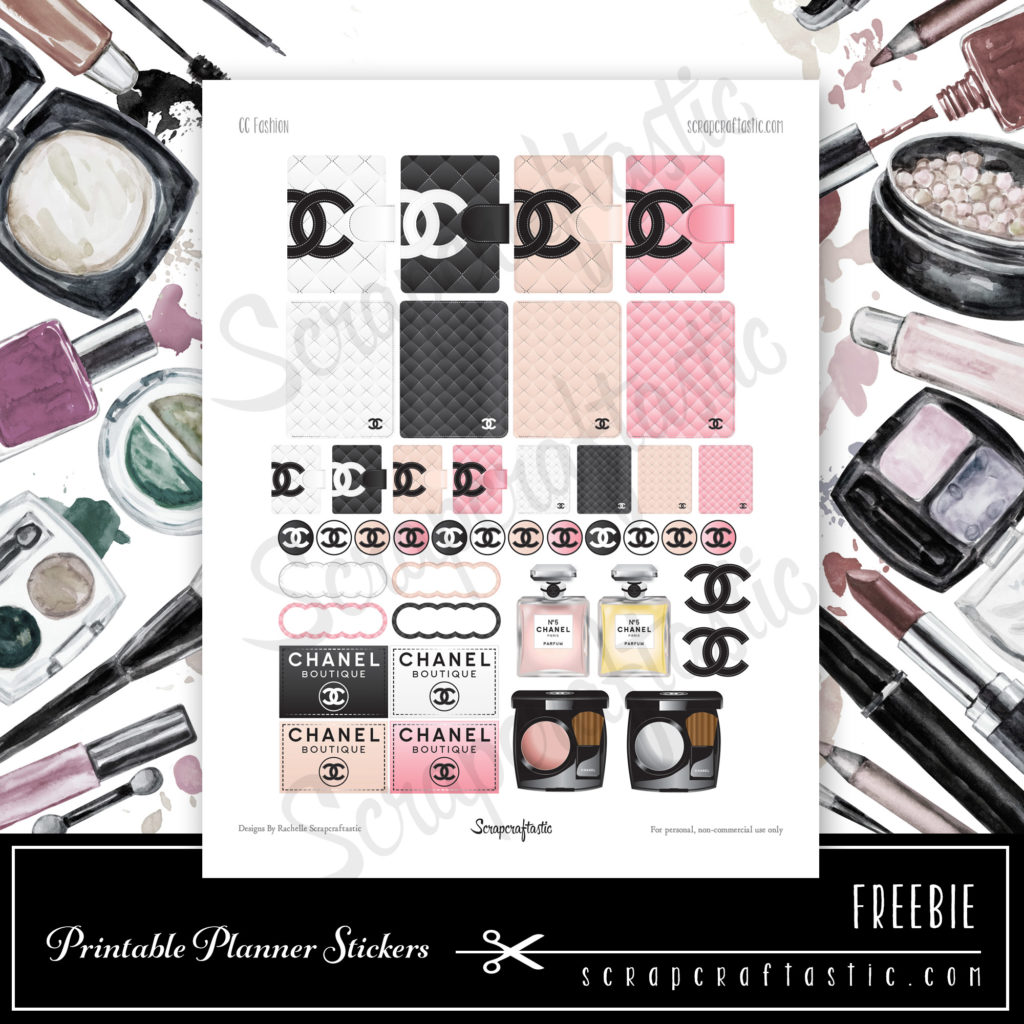 Fashion Inspired Custom Illustrated Printable Planner Stickers
Welcome!
This set of  FREE Printable Planner Stickers was digitally illustrated by me, Rachelle. The illustration of a Planner was a special request that I took a bit further. I developed a set of fashion inspired graphics that I think will speak to planner addicts everywhere! This is one of those creative endeavors that for whatever reason, I am proud of. The illustrations turned out quite nice, especially the perfume bottles. It gives me pleasure to offer this free printable set to the planner community that has embraced my brand of creativity from the start!
I have a few ideas of how the perfume graphic can be used, so be sure to follow me on instagram and subscribe to my mailing list in the sidebar so you don't miss a thing.
Terms of use: 
Do not re-sell or redistribute any Scrapcraftastic designs. You are welcome to link to Scrapcraftastic, www.scrapcraftastic.com, so others will be able do download and enjoy the original files also!
All Scrapcraftastic printables are for PERSONAL USE ONLY unless other wise noted.
 Click Here to Download Your CC Fashion Printable Planner Stickers
Comments
comments