The Best of Both Worlds Planner Insert!
I was looking at other planner spreads on Instagram as I often do, and found that I really like how the Erin Condren spreads look. I have an Erin Condren Life Planer for 2016, but I never really got in to using it. Also there was a little incident that really had nothing to do with the EC planner that kind of threw me off, and I just never got over it, so my Life Planner kind of sits there and makes me feel guilty for wasting paper. Turning it into a memory journal is an option. With a few date cover-ups, I could use it for a completely different year. So not all is lost.
I also realized with my first layout in the new MAMBI Happy Planner that the full boxes are not the same size in the columns. The bottom boxes are slightly smaller than the top and middle boxes. This disturbed my mathematically precise sensibilities! Why on earth would they do that? It's just WRONG! But seriously, designing for the Happy Planner is becoming quite a challenge because of the different styles between the line of planners. Throw the large Happy Planner in the mix, and it's a bit of a designer's nightmare.
How can I make this work for me?
I enjoy the disc system and the size and feel of the Happy Planner, but I totally appreciate the precision and consistency of the Erin Condren. I'm already in the process of creating a DIY Planner (video coming soon), so why not use the best of both worlds, and that is how I came up with this classic Happy Planner sized insert featuring Erin Condren size boxes and headers! Brilliant, if I do say so myself!
Now you can enjoy the best of both worlds, and even make your very own planner from cover to cover! Hey, I just came up with a great name for my DIY Planner Series! See how I did that? LOL, brilliant…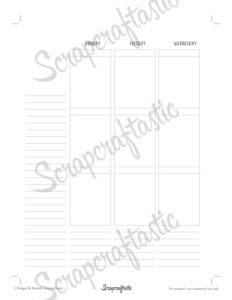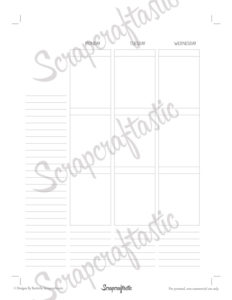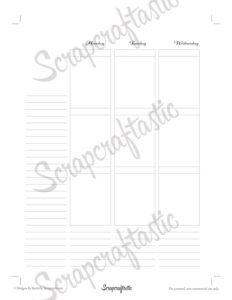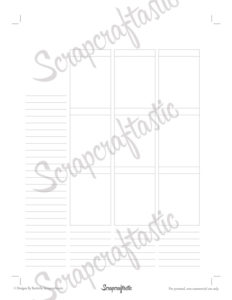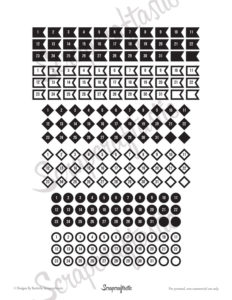 This insert measures 7.25″ x 9″. Along with easy cut marks that show you exactly where to cut your inserts, your download will include 4 variations of the week on 2 pages insert with the 3 standard fonts I use for Scrapcraftastic inserts and a blank version that gives you complete control of how your week days look.
As a bonus since these inserts are undated, I have included a page of date numbers in various styles that can be used with your Silhouette, Cricut, or other digital die cutting machine. They can also be fussy cut or because the circle dates are .375 inches, a punch of the same size would work great!
You can purchase and download your inserts instantly here, and print as many as you like on your favorite paper. If you really want to make your own planner, be sure to subscribe to my channel here, and plan with me.
Comments
comments