A Blackout Planning Inspired Month View Kit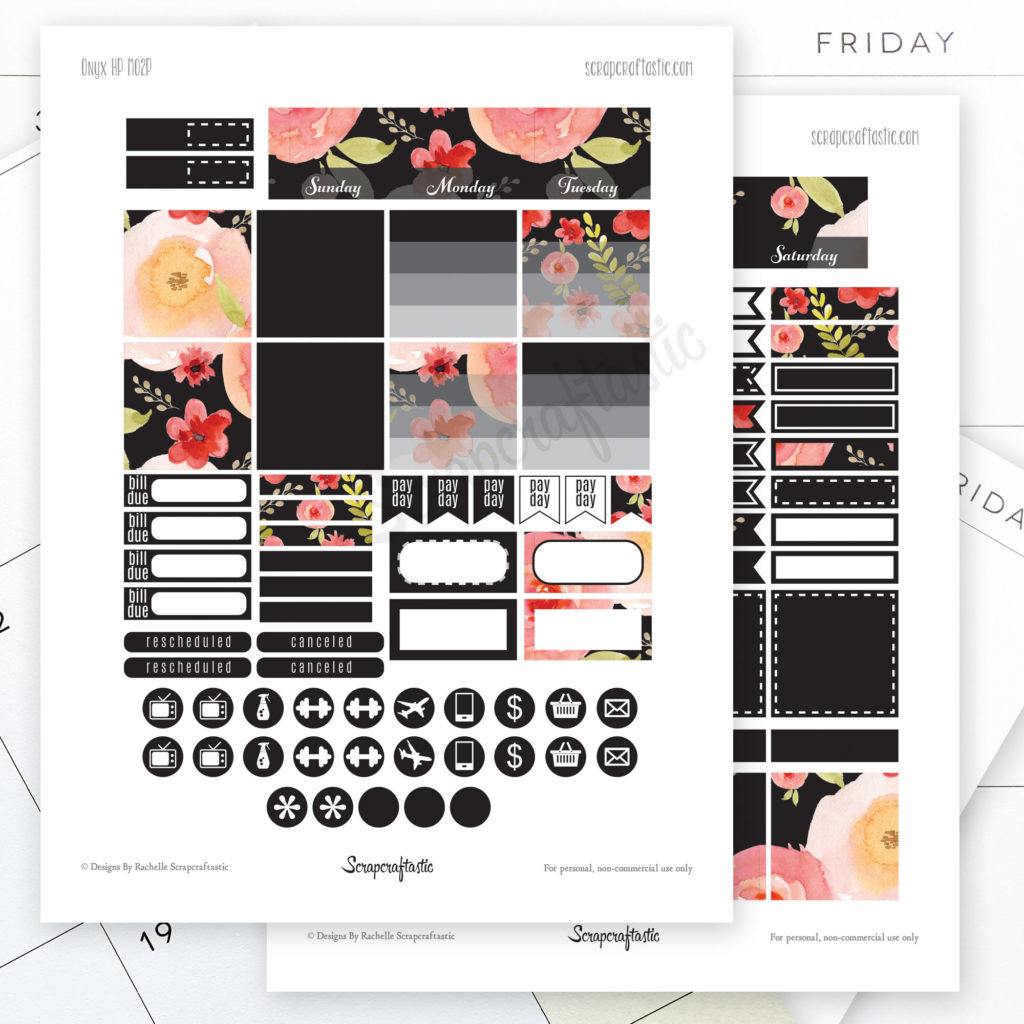 I always felt like I was doing something wrong when I would shop for clothes, purses and shoes, because I gravitated towards all things black. Occasionally, I would go for a dark grey or deep purple to try a little something different, but a few months ago, I fully embraced my love of black and decided there was absolutely nothing wrong with it. We all like what we like, right?
So, not only is black a part of my wardrobe, and basically my daily uniform, one of my first printable planner stickers freebies was All Black and my first Etsy shop product and sell was The All Black Pro printable planner sticker set for the classic MAMBI Happy Planner.
For a while now, I've wanted to give blackout planning a go. I've been sitting on an order of black paper personal inserts from yellow paper house that included a white gel pen. I also already have several other sets of specialty pens that would work great for blackout planning. This week, I decided to get my feet wet, and I designed the ONYX Printable Planner Stickers Kit for the month view in the MAMBI Happy Planner. If like me, you have yet to take the blackout planning plunge, her is a quick and simple way for you to get a little practice.
Have you tried blackout planning yet? If you have any tips or tricks, please share them below.
#livewellandplan
Rachelle
Comments
comments